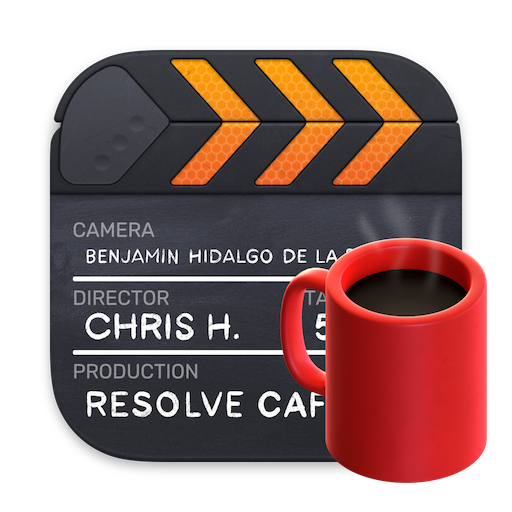 #
Latest News
Resolve Cafe is a technical community for professional DaVinci Resolve editors.
Make Resolve Cafe your Home Page Safari
In the top left corner of your screen, select Safari and then Preferences and then General.
Next to New windows open with and New tabs open with, select Homepage.
Next to Homepage enter: https://resolve.cafe.
Chrome
In the top right corner of your computer's browser, click More icon and then Settings.
Under Appearance, turn on Show home button.
Select your current homepage, then, enter: https://resolve.cafe.
Firefox
Drag this tab to the Home button, then release.
Click Yes.
Microsoft Edge
In the upper right corner of your browser, select the More icon and then Settings.
Under Set your homepage, click the Down arrow and then A specific page or pages.
If you have a current homepage: Next to the URL, click X.
Click Enter a URL. Then, type: https://resolve.cafe.
Internet Explorer
In the menu bar on the top of your browser, click Tools.
Select Internet Options.
Click the General tab.
Under "Home page," enter: https://resolve.cafe, click OK and restart your browser.
Get the Latest News via our RSS Feed
Learn more about RSS Feeds here.
---
#
2023
#
July
#
21st July 2023
DaVinci Resolve 18.5 final release is now available!
It's a massive update with over 100 new features including text based editing, AI dialogue transcription, new cut page editing toolset and new Fairlight mix automation.
You can download here.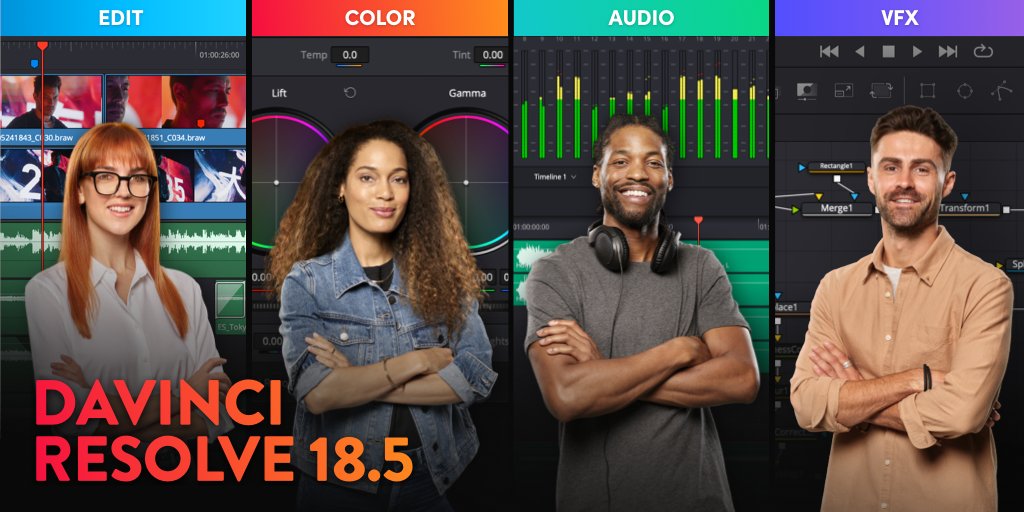 ---
---
---
#
June
#
22nd June 2023
Marker Toolbox v1.2.0 is out now! It has some awesome new features:
Adds Resolve EDL Export
Allows you to apply Markers to Clips from Final Cut Pro
Adds support for Frame.io's FIOJSON files
You can learn more here.
---
---
---
#
18th June 2023
Russ Hughes has written a great blog post titled: I Ignored Davinci Resolve - I Was Wrong.
It explains why he jumped from Final Cut Pro to DaVinci Resolve for editing, from a sound designers perspective.
You can read here.
---
---
---
#
15th June 2023
DaVinci Resolve 18.5 Beta 4 is out now!
Today, the release of the public beta 4 of DaVinci Resolve 18.5 was announced, boasting additional improvements to the prior DaVinci public beta, including enhanced control over subtitle export. This update ensures that only activated subtitles are included in the render, subsequently displayed on the export. The update also guarantees greater system stability when displaying clip handles in the color page, thereby facilitating a smoother grading process.
The software update brings several scripting API enhancements for track and timeline management. This allows users to write scripts to automate frequent functions, such as placing and replacing visual effects on the DaVinci Resolve timeline. The result is an accelerated post-production process with fewer errors.
For DaVinci Resolve Studio users, the beta release includes support for transcribing both traditional and simplified Mandarin. Moreover, it enhances vertical video resolution during remote monitoring, providing superior quality vision while securely streaming footage to an offsite director or client.
The update also introduces support for Blackmagic RAW 3.2, alongside numerous bug fixes and general performance and stability enhancements.
DaVinci Resolve 18.5 Beta 4 is now available as a free download.
You can download and learn more here.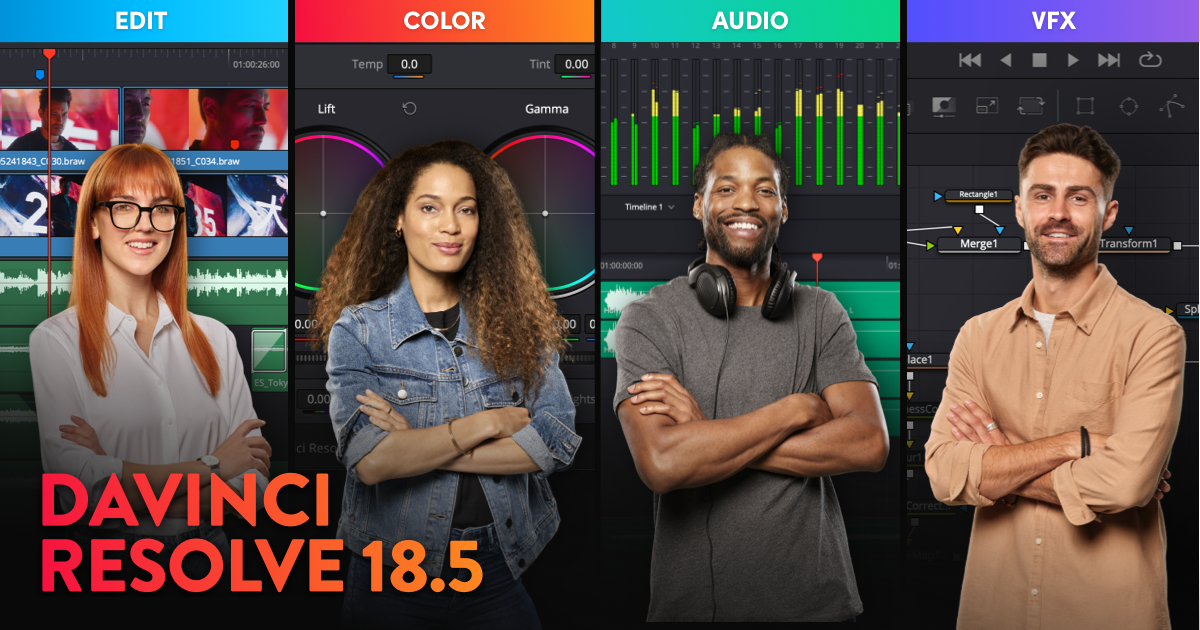 ---
CommandPost v1.4.18 is out now!
A few new features, and a bunch of bug fixes, especially for those on macOS Ventura.
You can learn more and download here.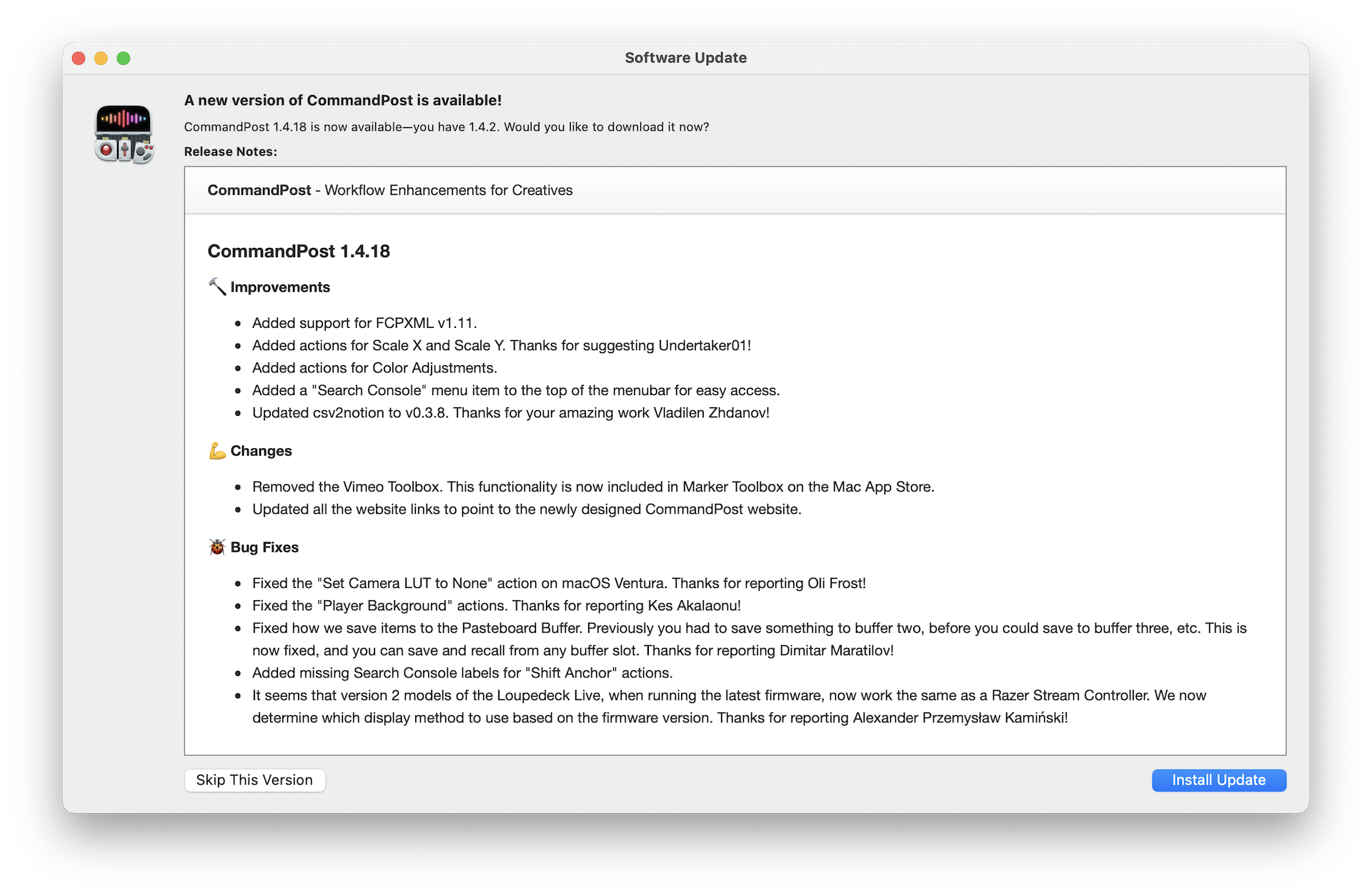 ---
Our good friends at fxguide have a great new blog post - Apple M2 Studio Learns Nuke Machine Learning.
The author, Mike Seymour, is one of the smartest and best educators in the entire film industry, period.
You can read more here.
---
BorisFX has a really interesting new case study on their blog - The Last Of Us: Wylie Co.'s Motion Tracking Journey with Mocha Pro.
You can read more here.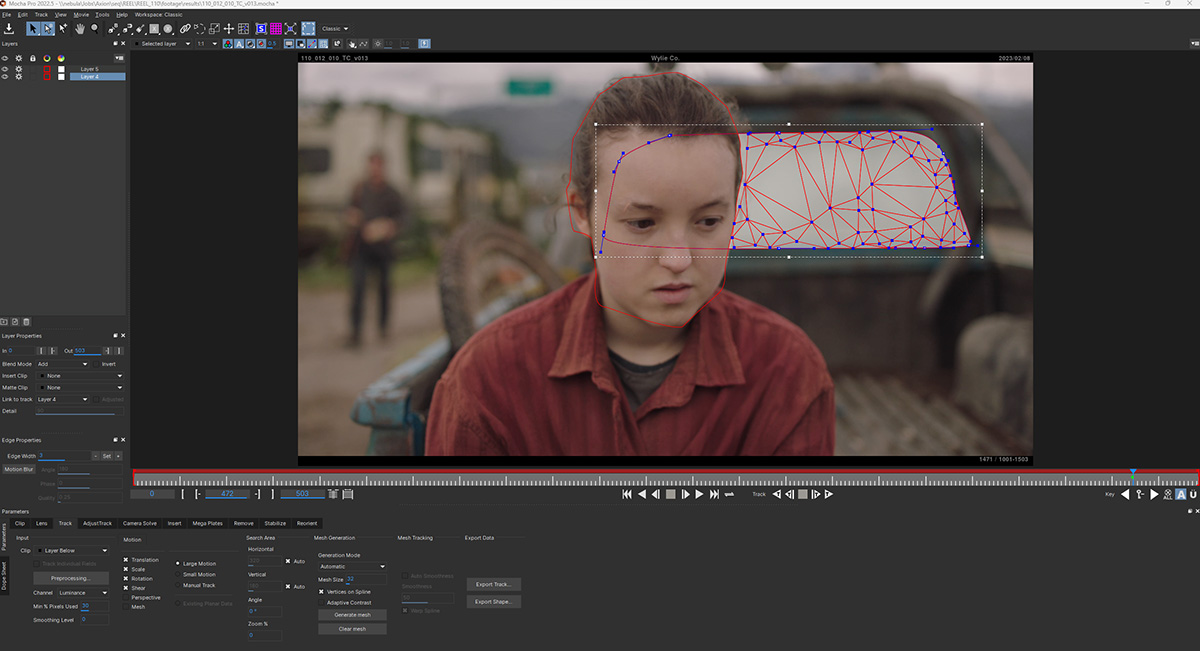 ---
MasterClass is currently having a 50% off sale for Fathers Day.
There's lots of great training for filmmakers and video editors.
Jonny Elwyn has some great summaries here:
---
---
---
#
13th June 2023
The amazing Philip Hodgetts from Intelligent Assistance has written an excellent blog post on Generative AI Devalues Experience here.
---
There's an interesting article over at arstechnica:
---
---
---
#
8th June 2023
Michael Kammes has written a great article on Empowering Creatives: The Future of Creativity and Collaboration in the M&E Industry.
---
---
---
#
6th June 2023
WWDC time!
Here's a 17 big & little things at WWDC23.
Iain Anderson has also written Apple Vision Pro revealed at WWDC over at ProVideo Coalition.
Below are some of the relevant highlights for Final Cut Pro editors.
First up, the new Mac Pro: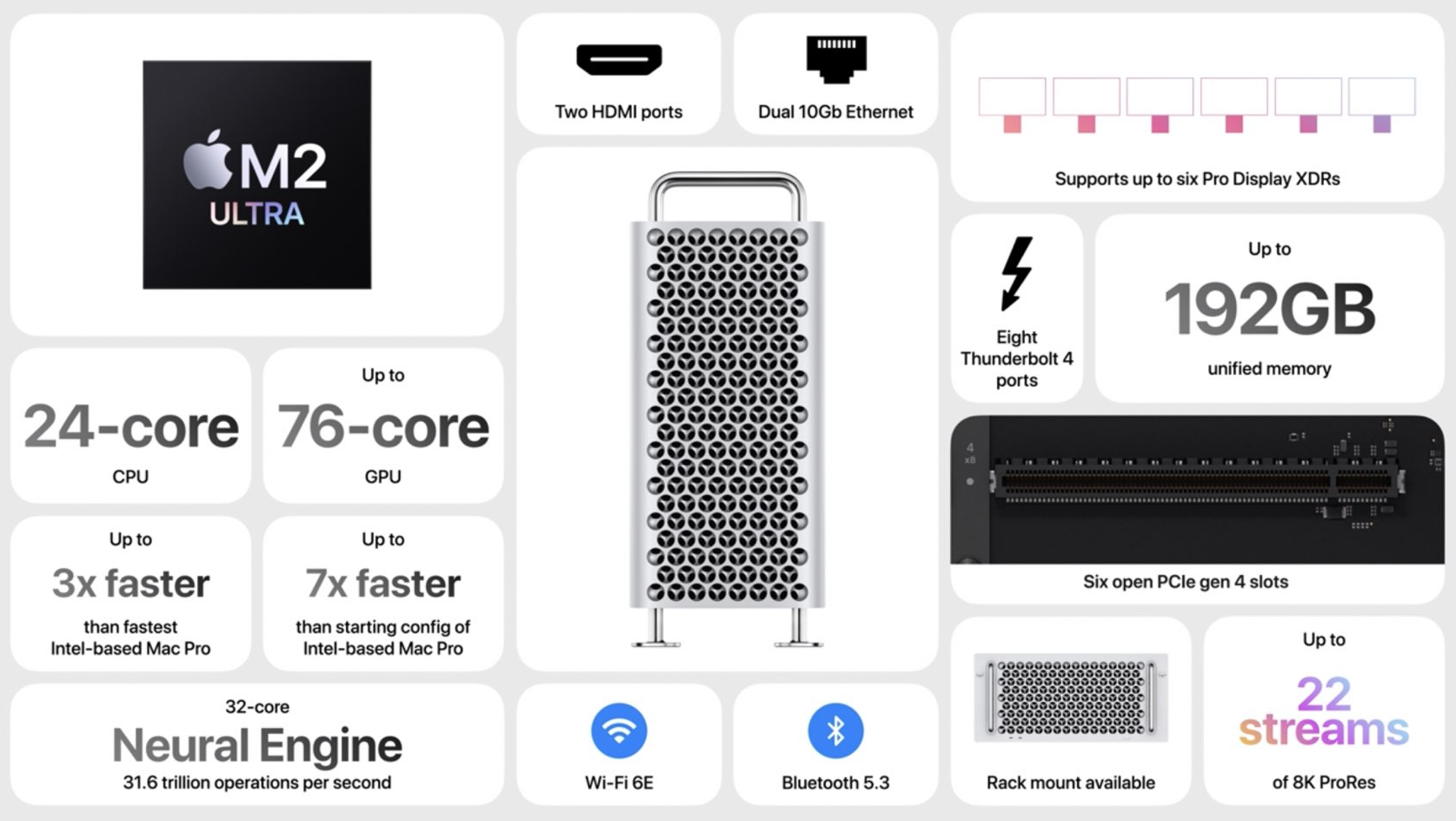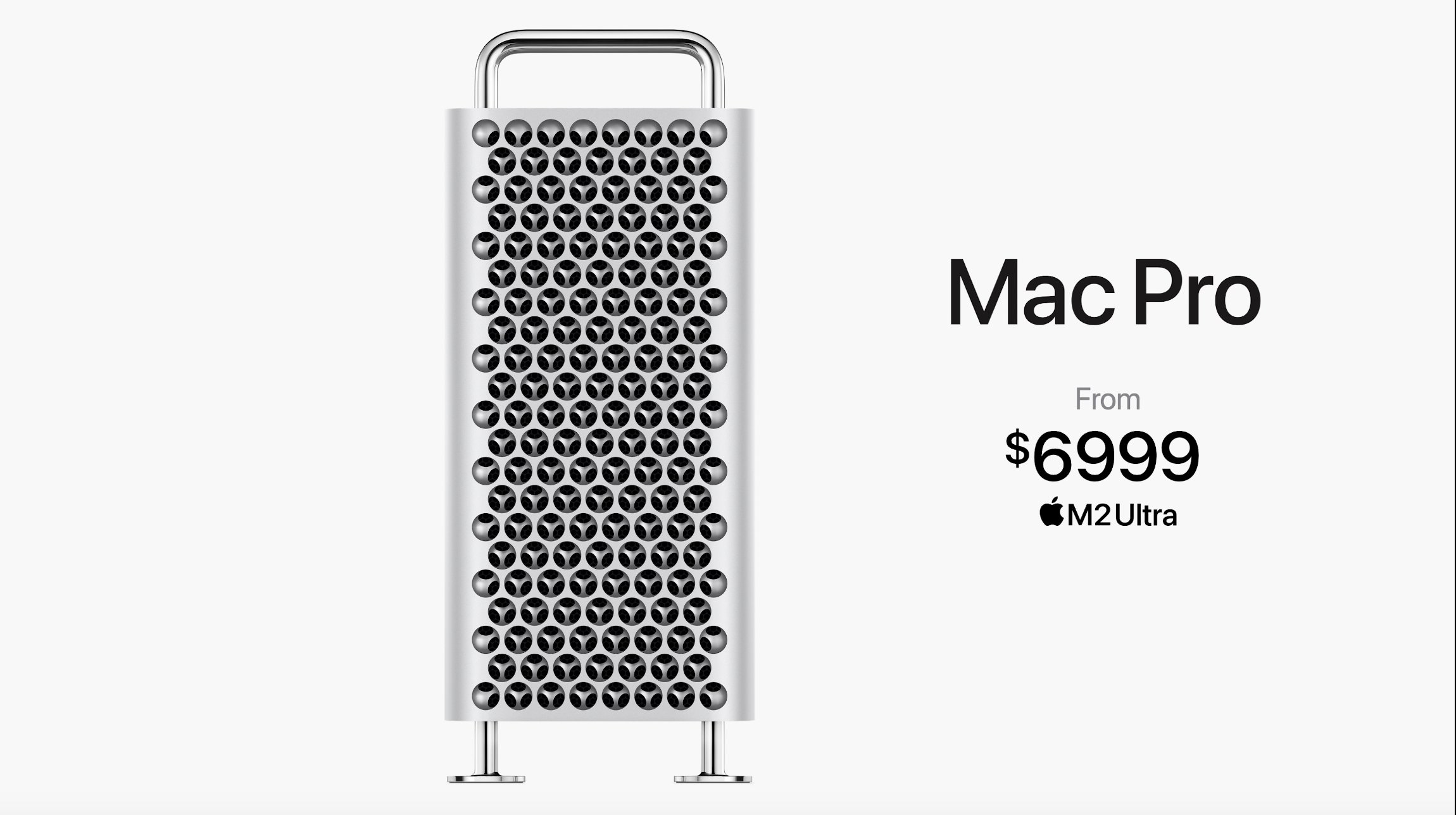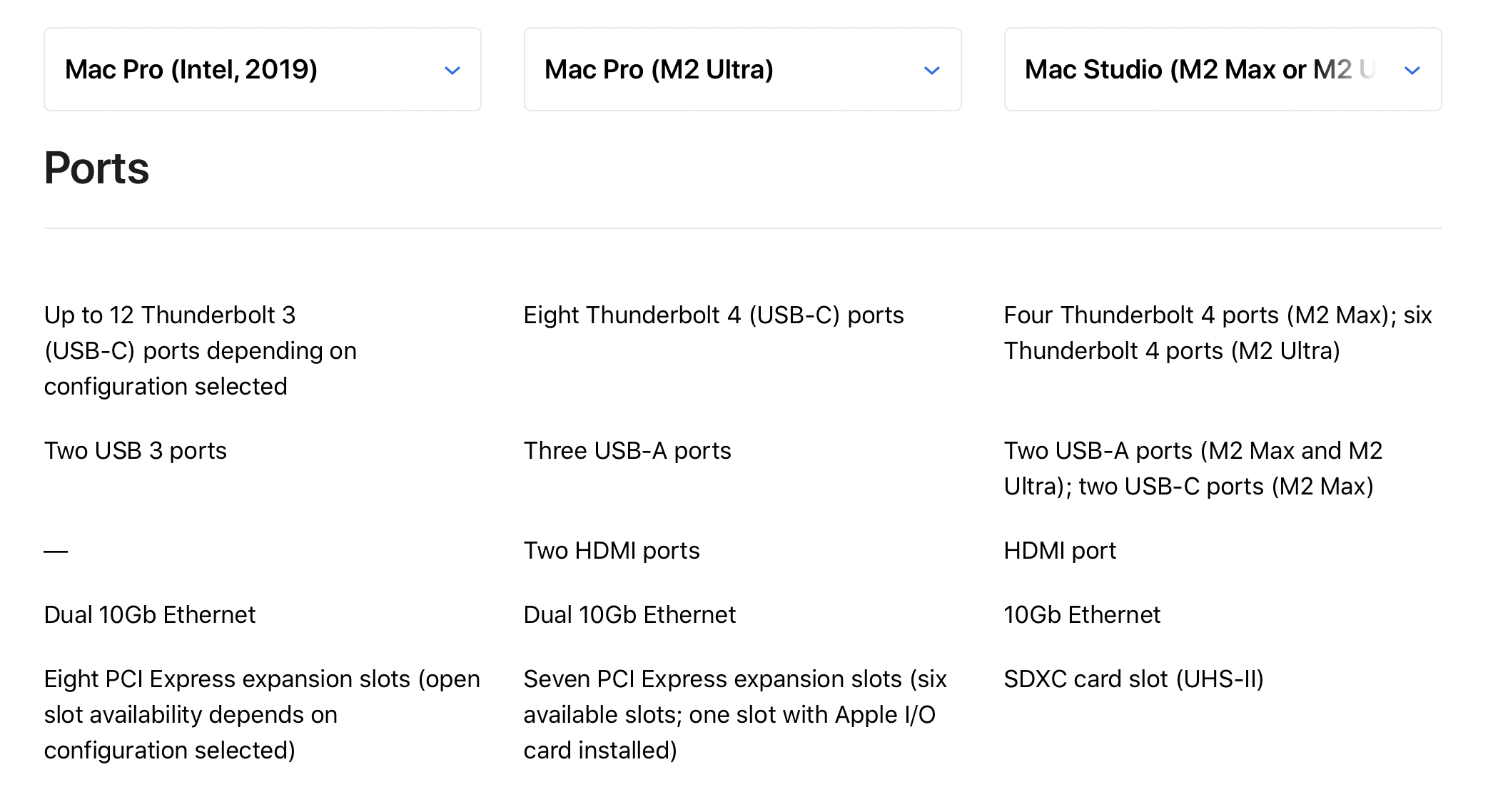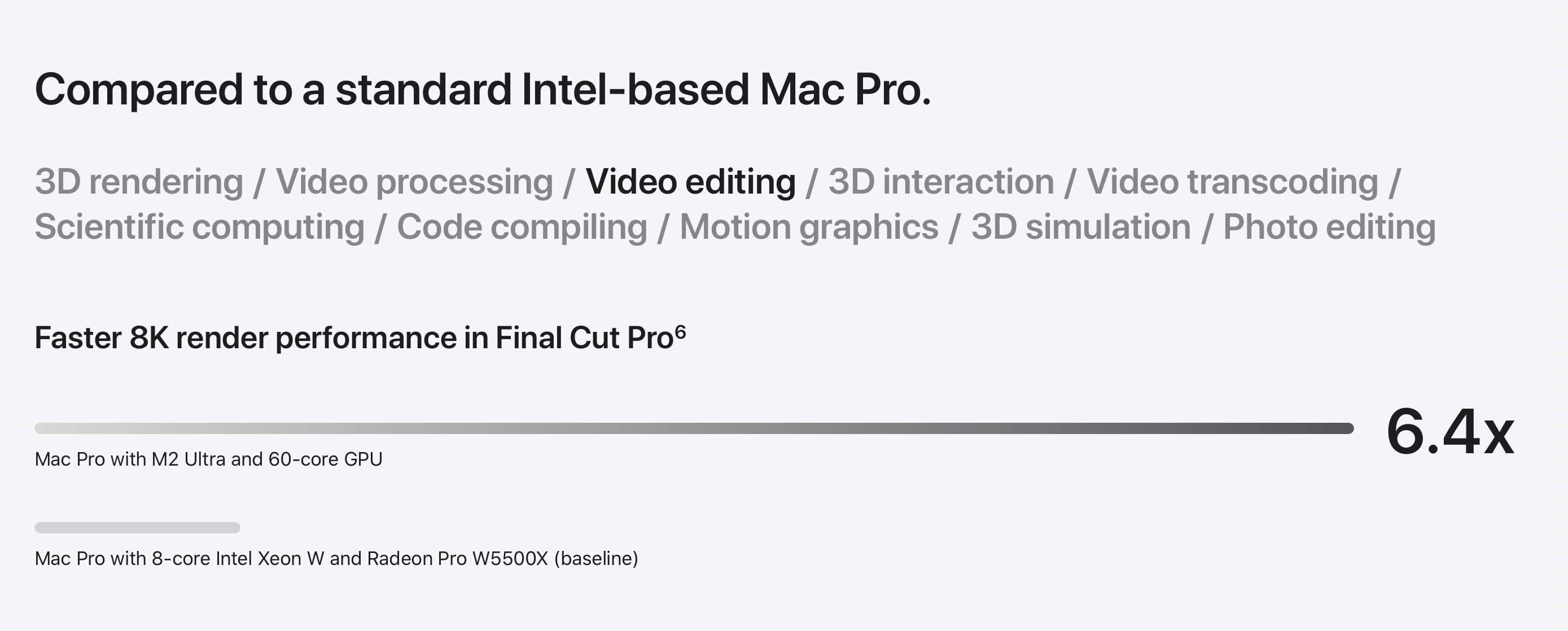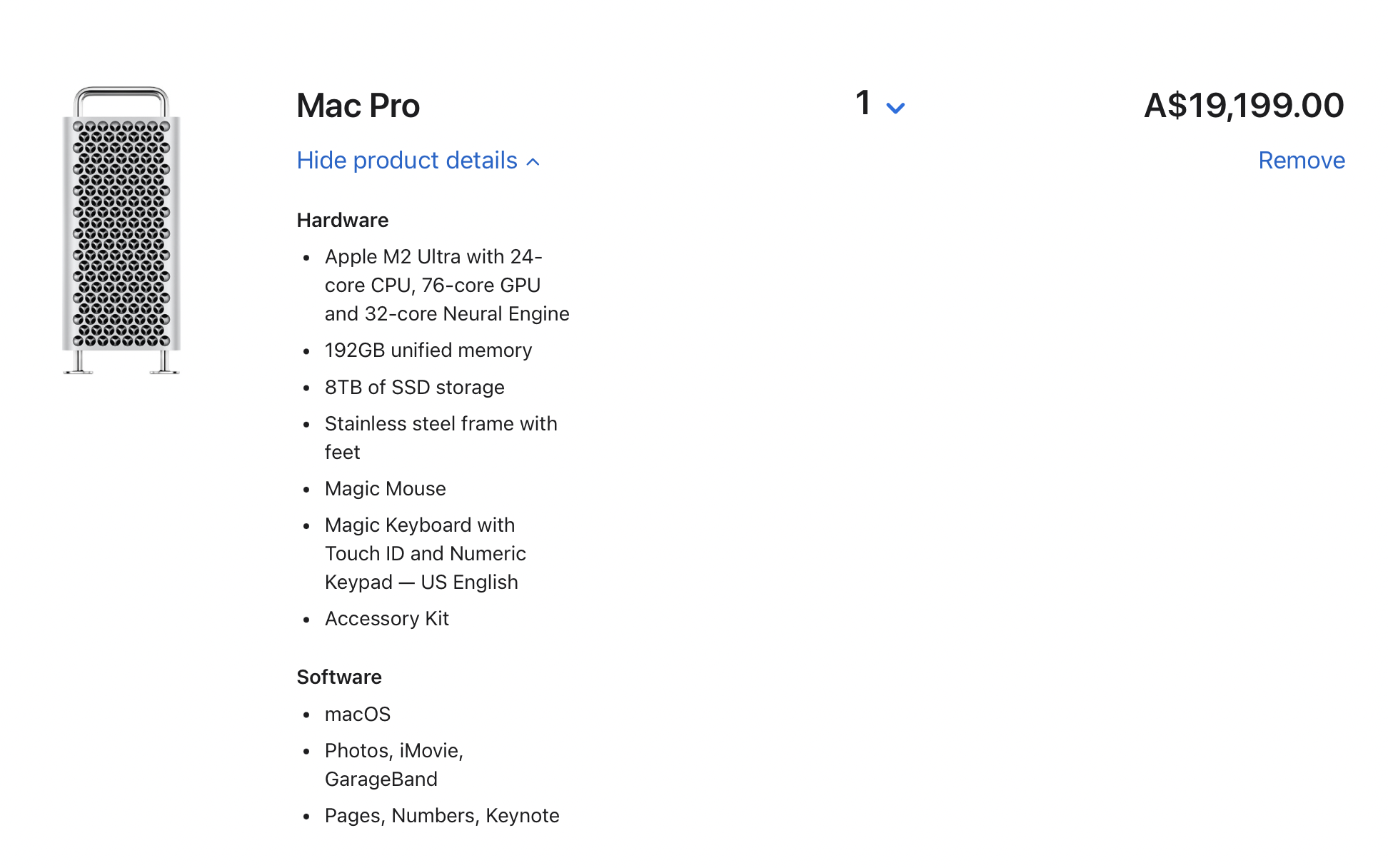 You can learn more about the new MacPro here.
There's the new M2 Ultra.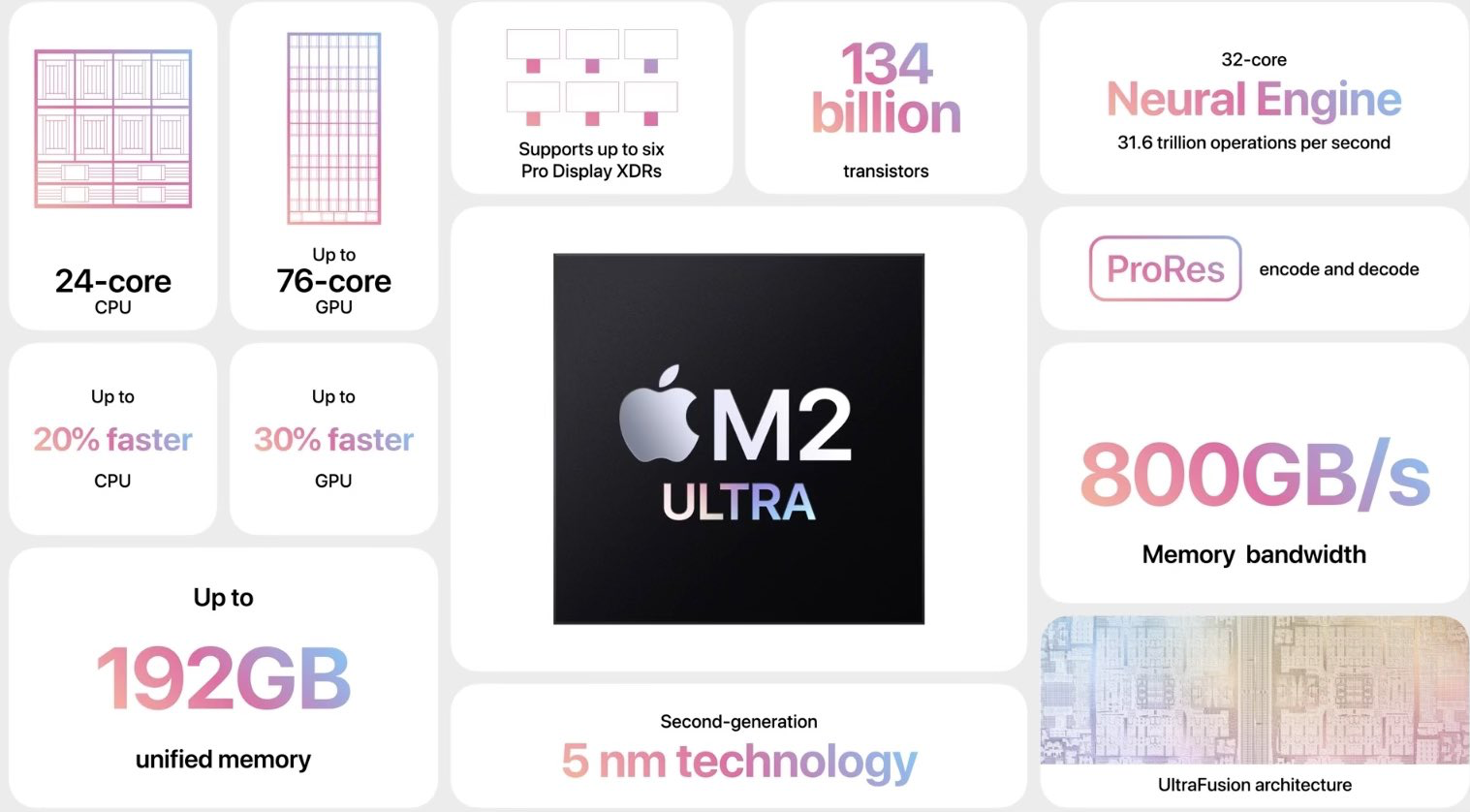 You can learn more here.
There's the new 15-inch MacBook Air: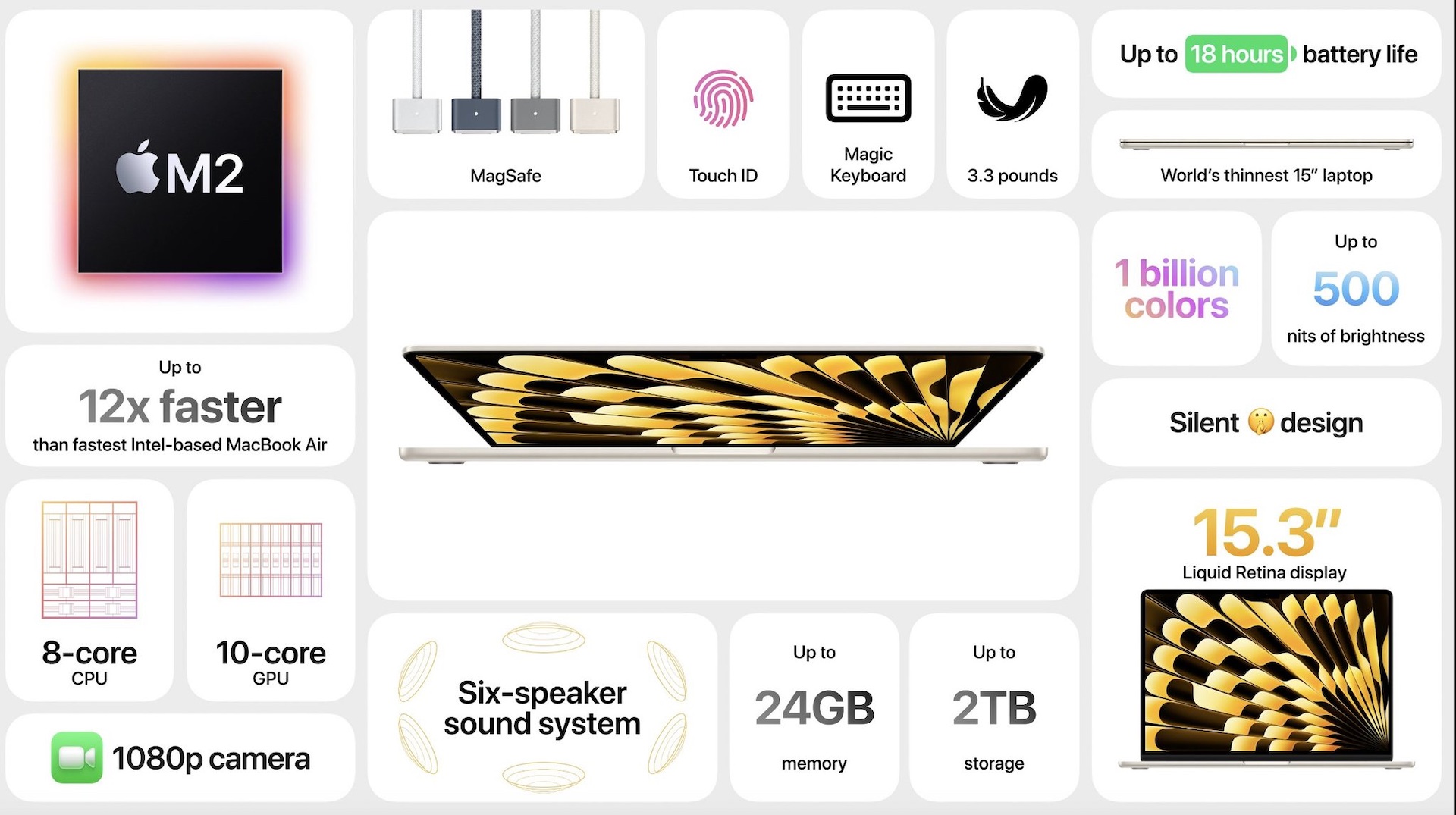 You can learn more here.
There's the new macOS Sonoma: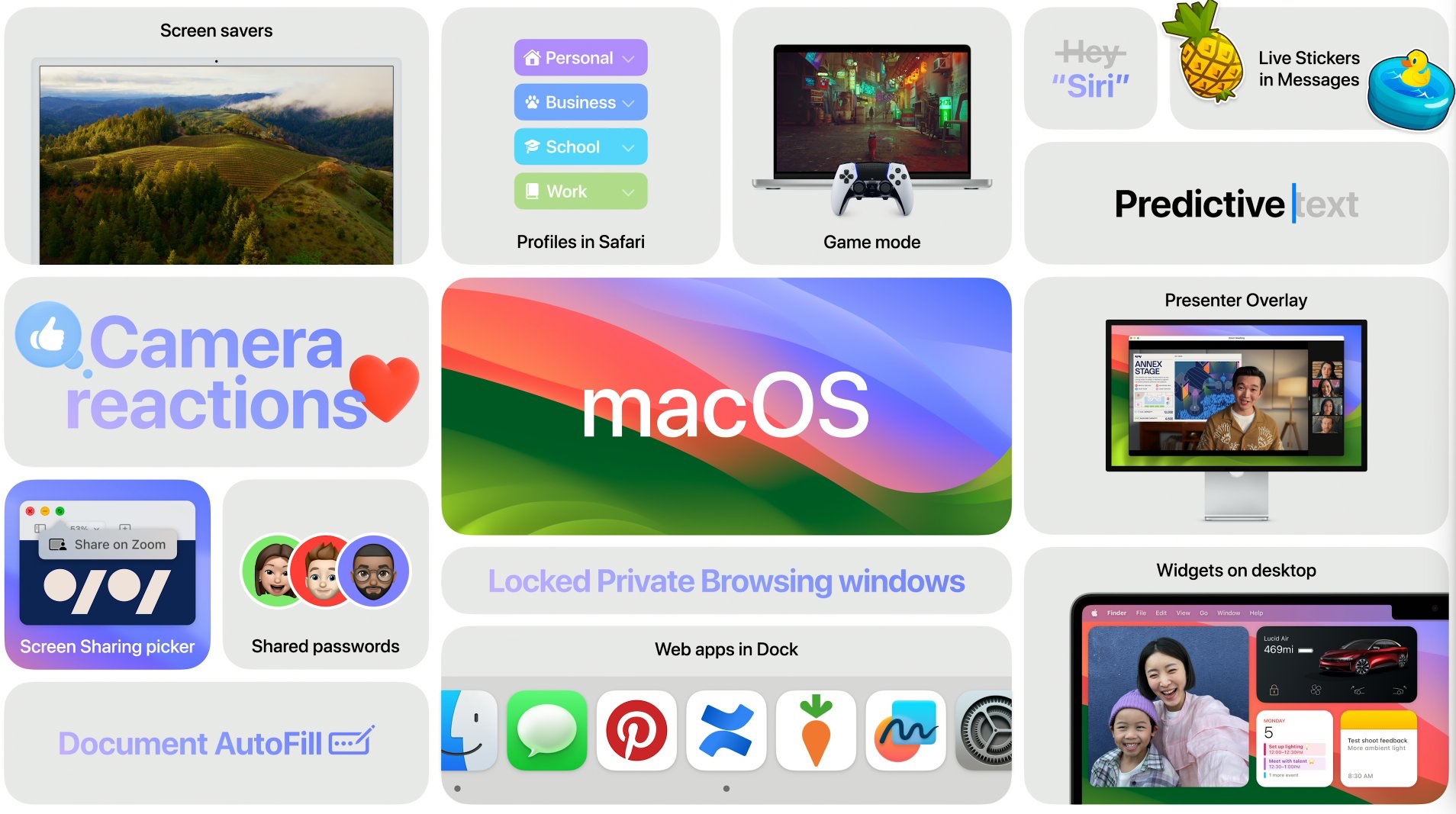 You can learn more here.
There's the new Vision Pro.
It's USD$3499 and "available early next year in the U.S".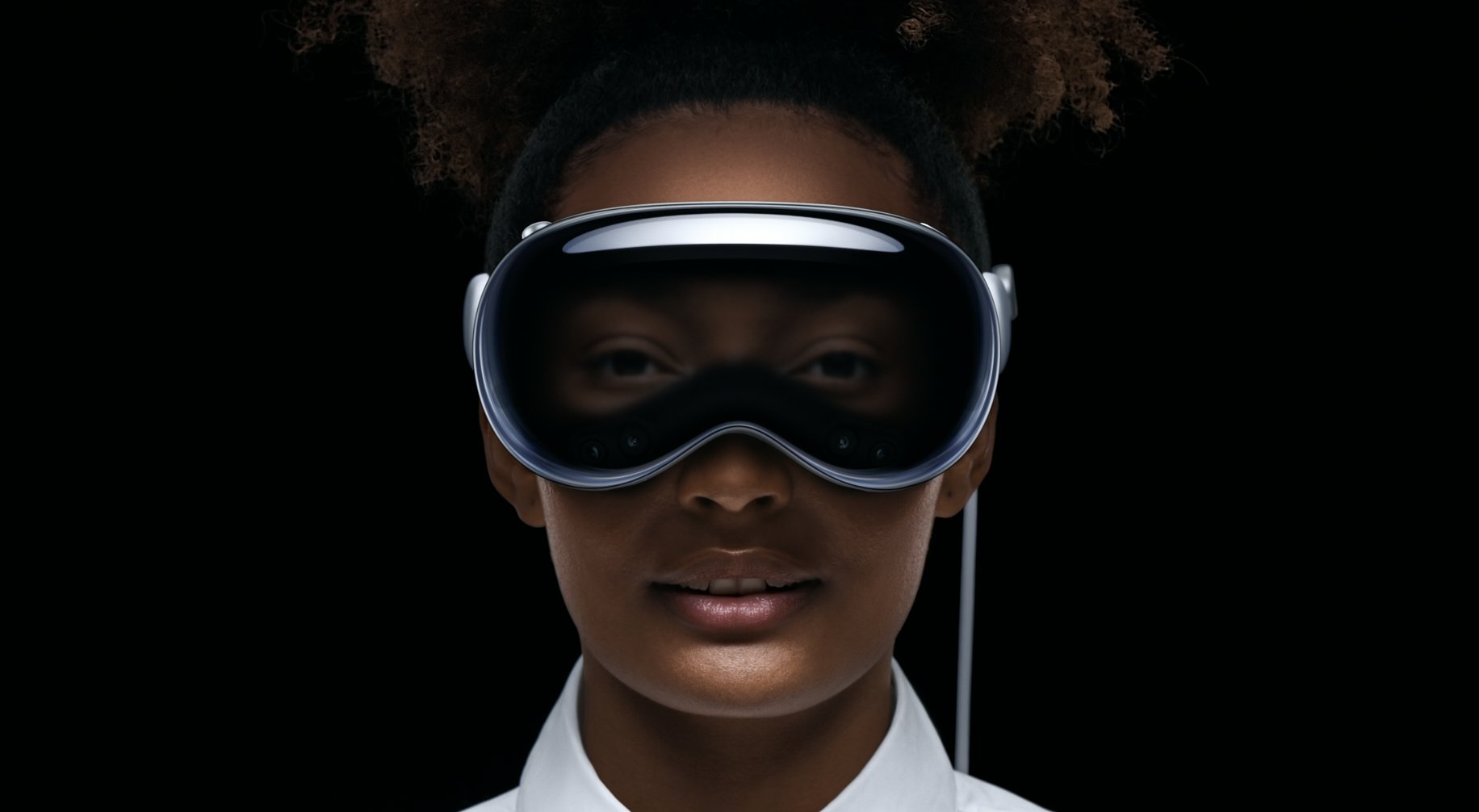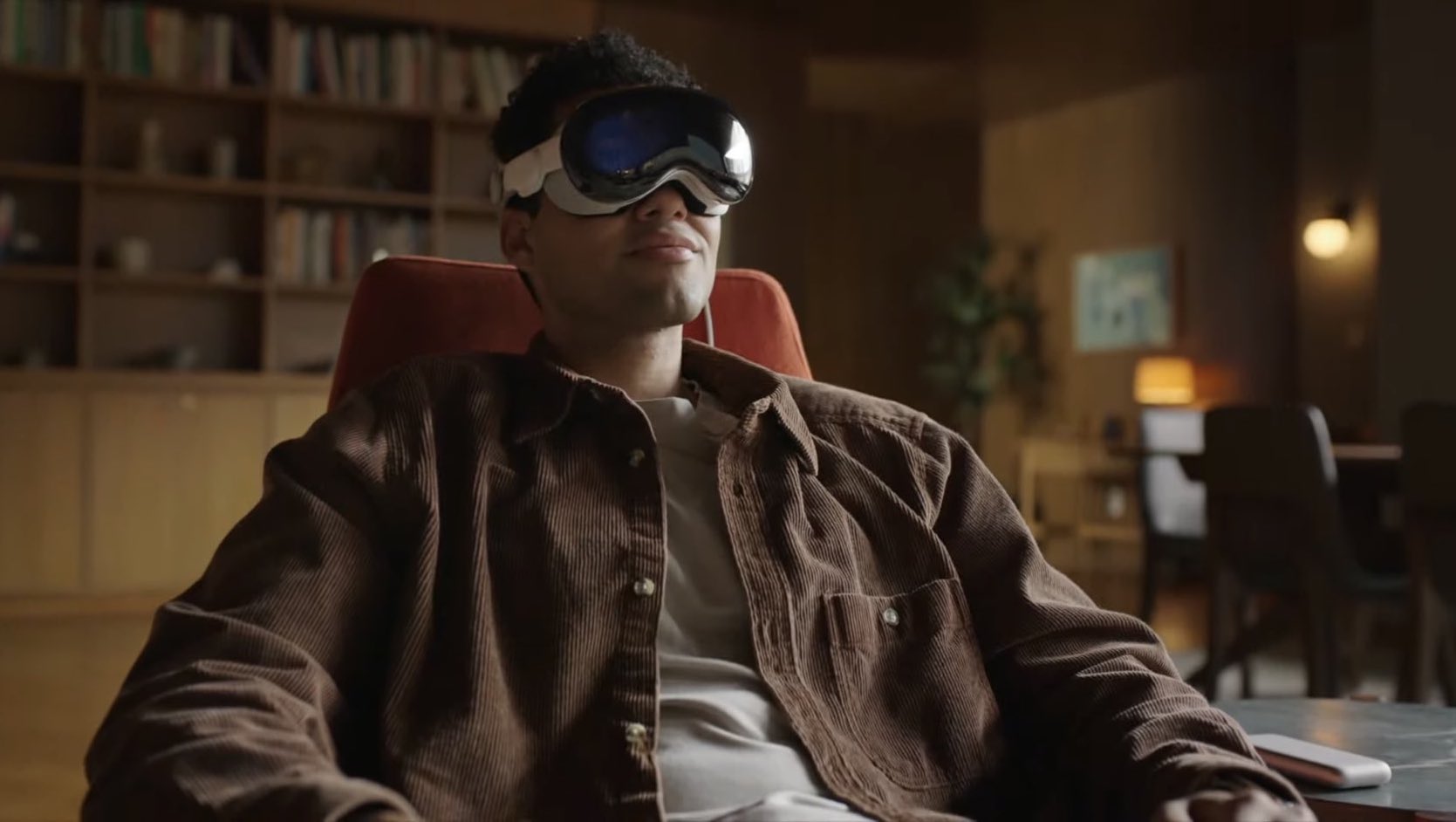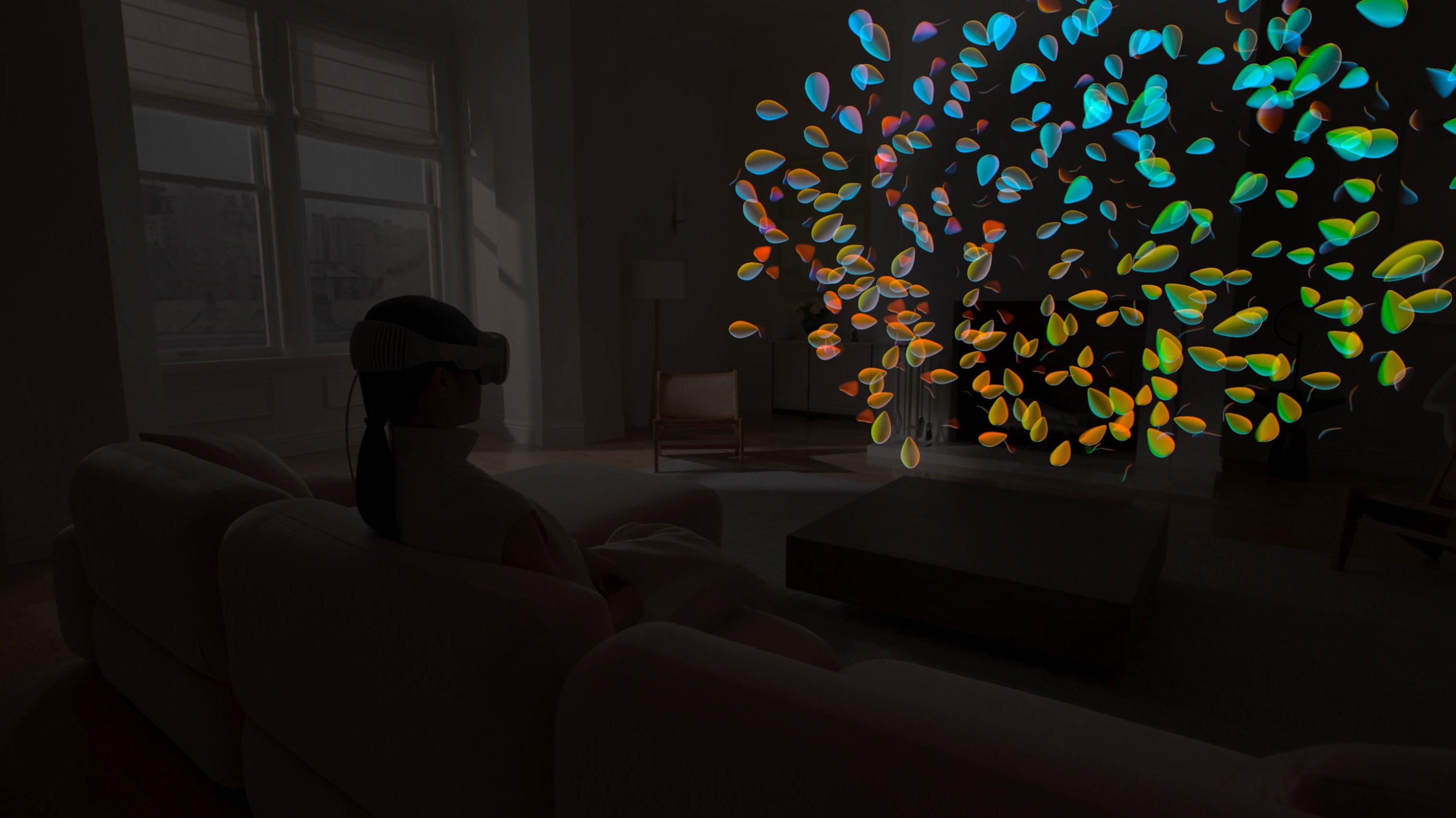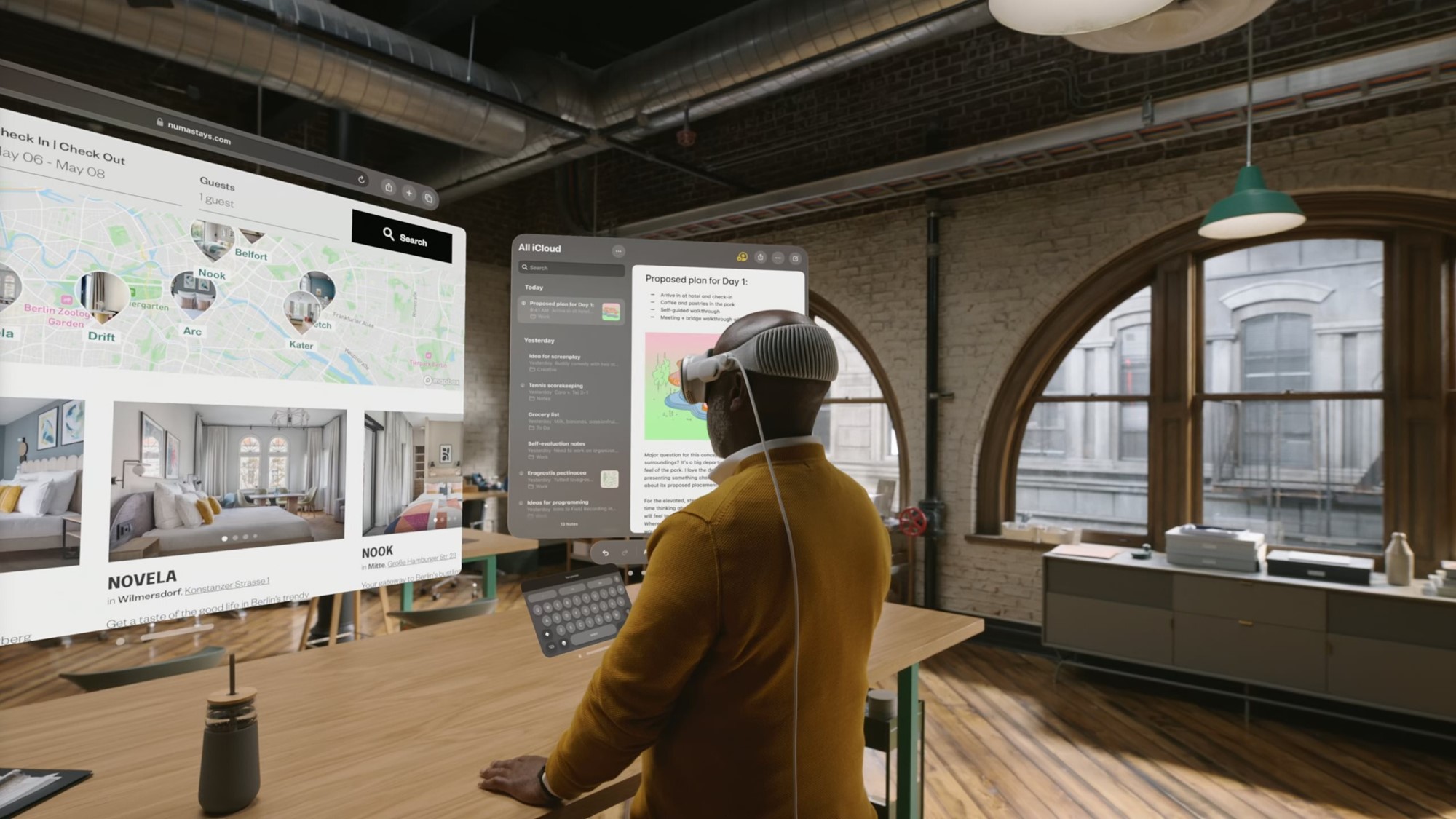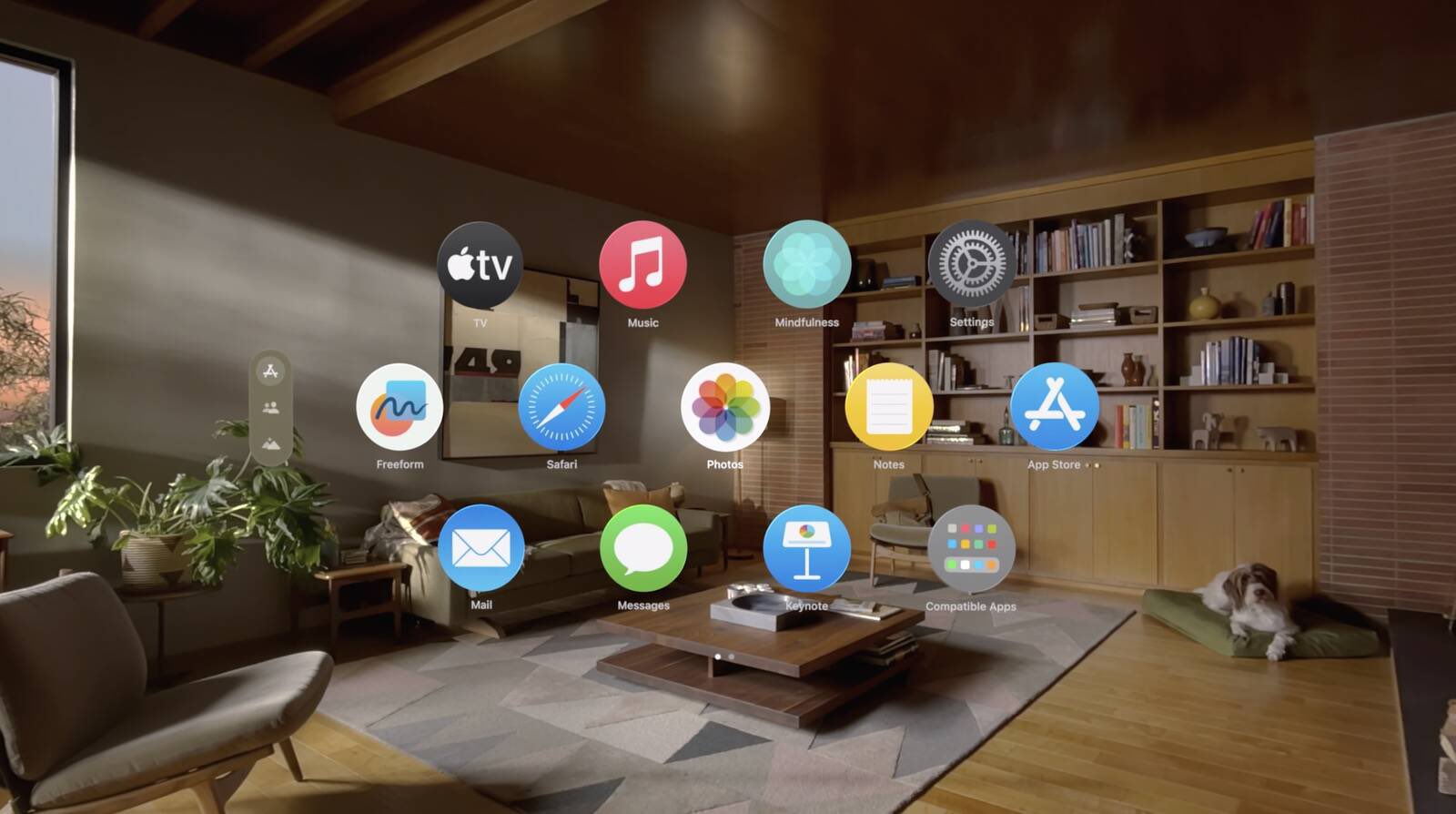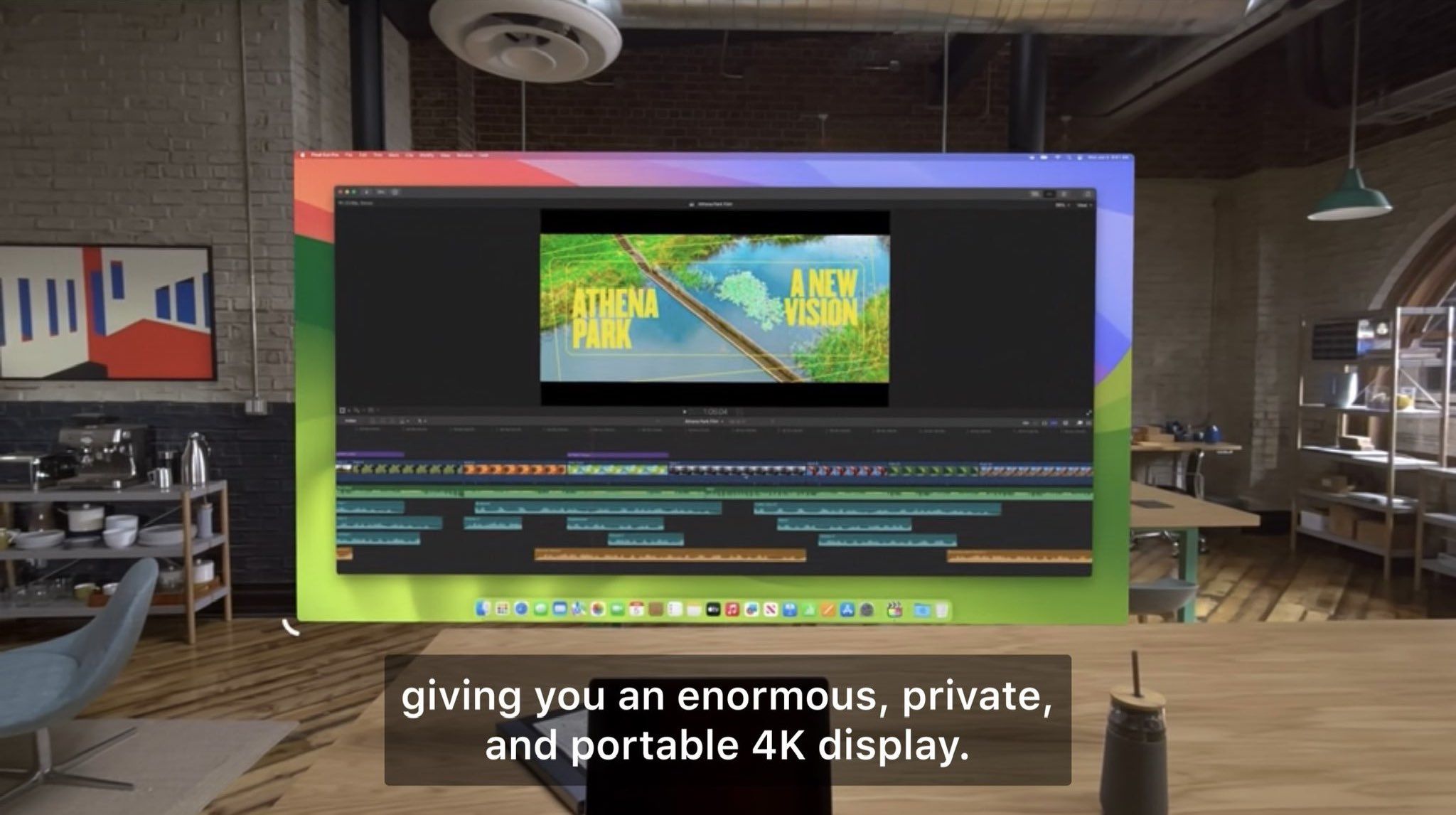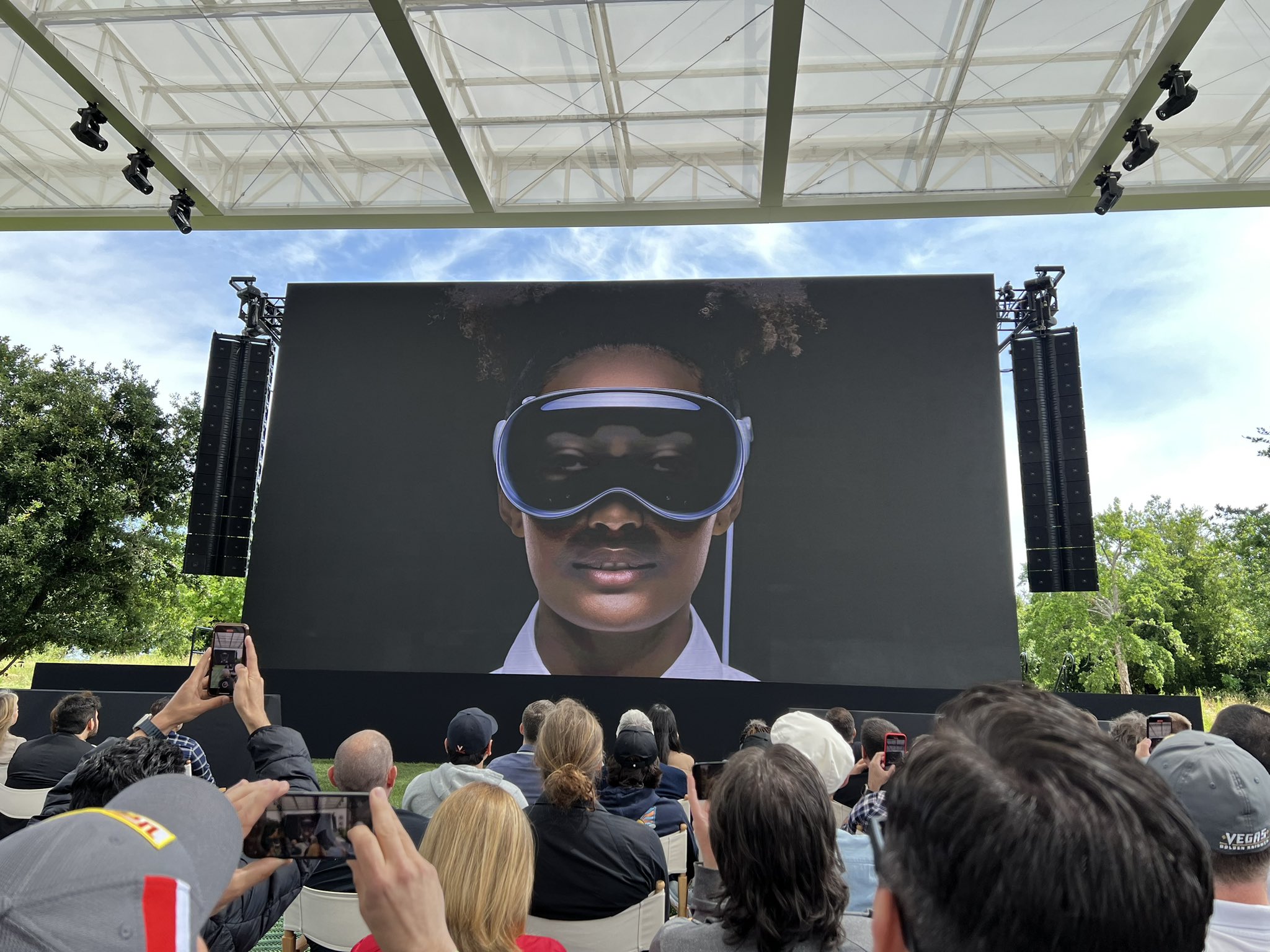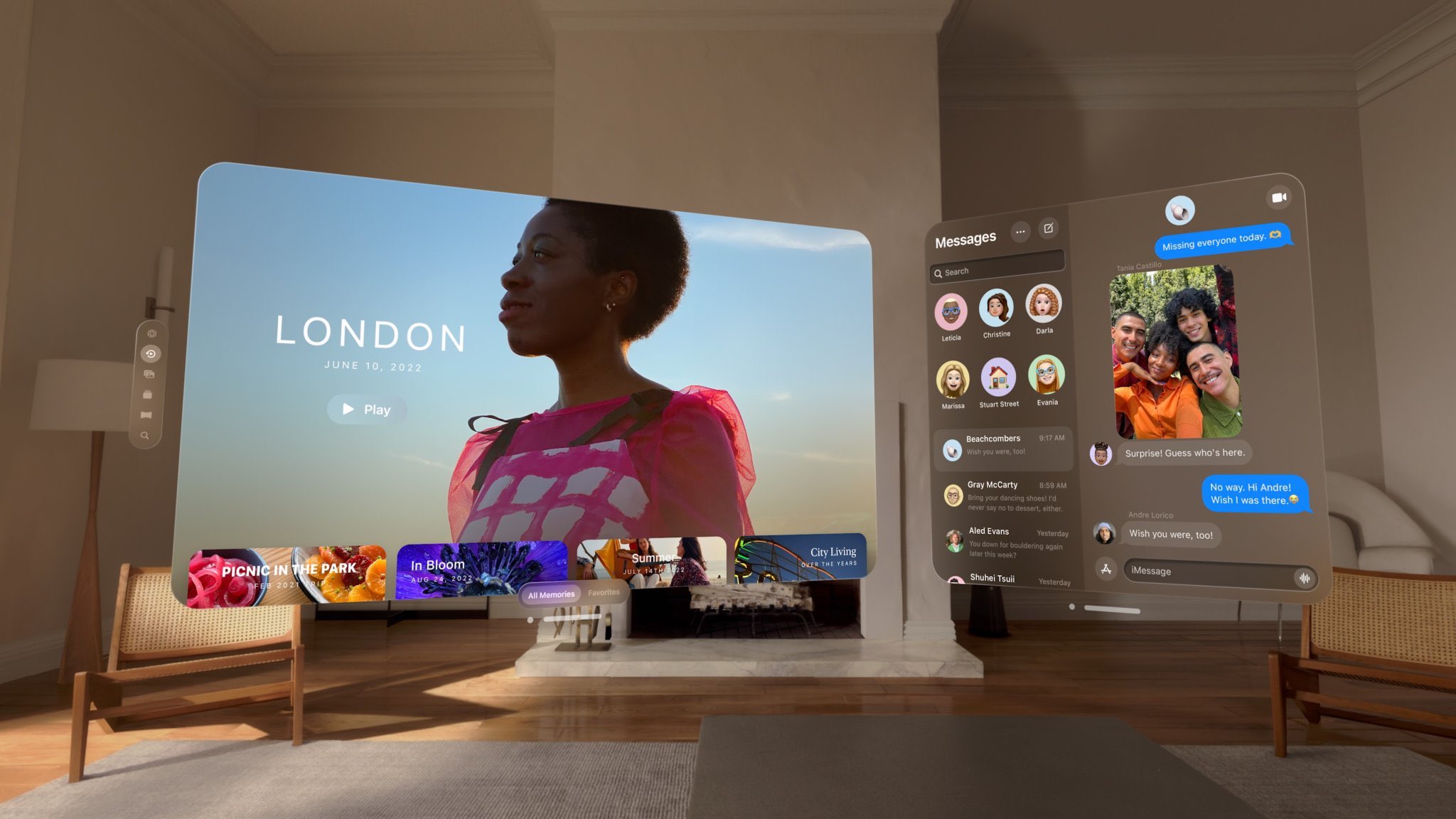 DaVinci Resolve will run on Vision Pro out-of-the-box. No word yet on Final Cut Pro support.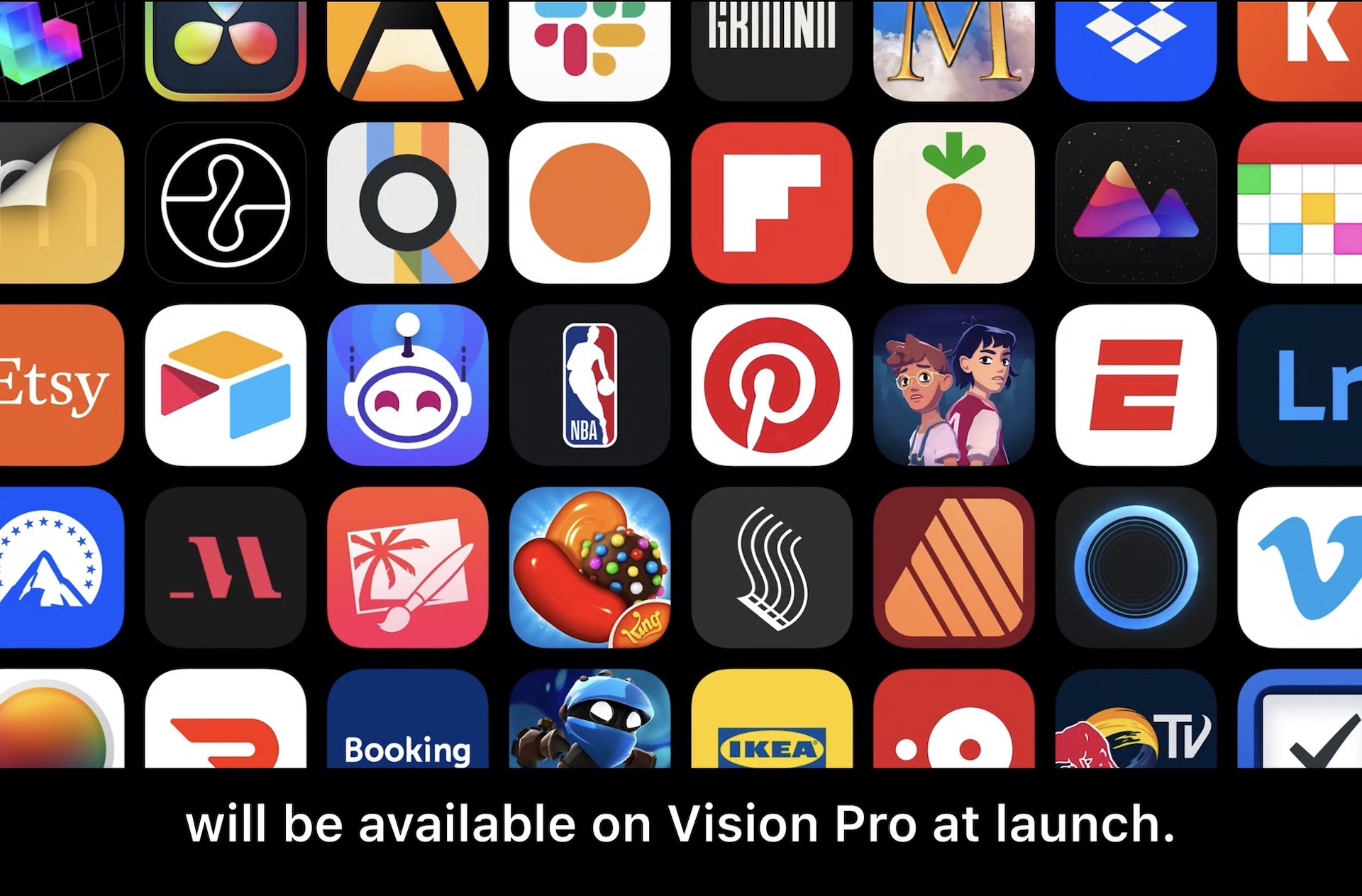 You can learn more about Vision Pro here.
You can watch the entire WWDC Keynote here.
---
NeoFinder 8.4.1 is out now. This is a bugfix release that contains two fixes for the Smart Folders, and one fix when searching hierarchical keywords.
NeoFinder 8.4.1 is another free update for all customers with a NeoFinder 8.x license.
NeoFinder 8.x is a paid upgrade for NeoFinder 6.x, NeoFinder 7.x, and CDFinder customers.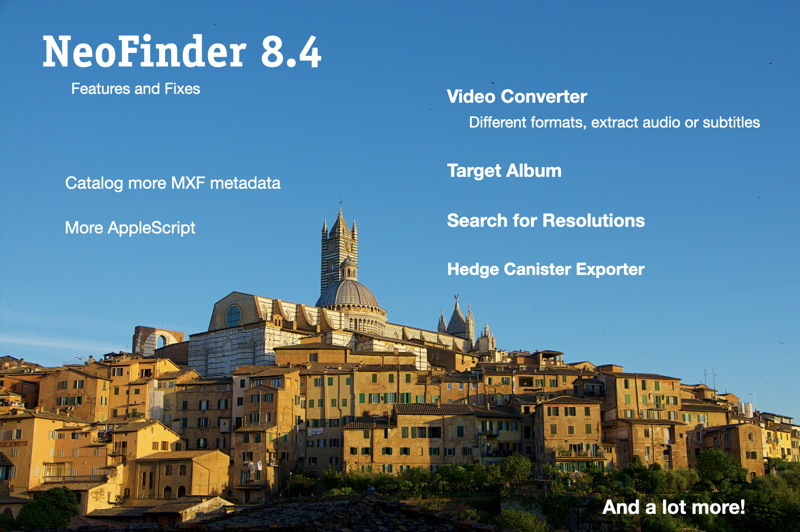 You can learn more here.
---
Purchase a Ninja V, Ninja V+, Shogun Connect, Sumo 19SE or Shogun Studio 2 before the end of June 2023 to receive a FREE Assimilate Play Pro Studio license worth US$299 when registering your product. Existing registered owners quality for an exclusive price of USD$99.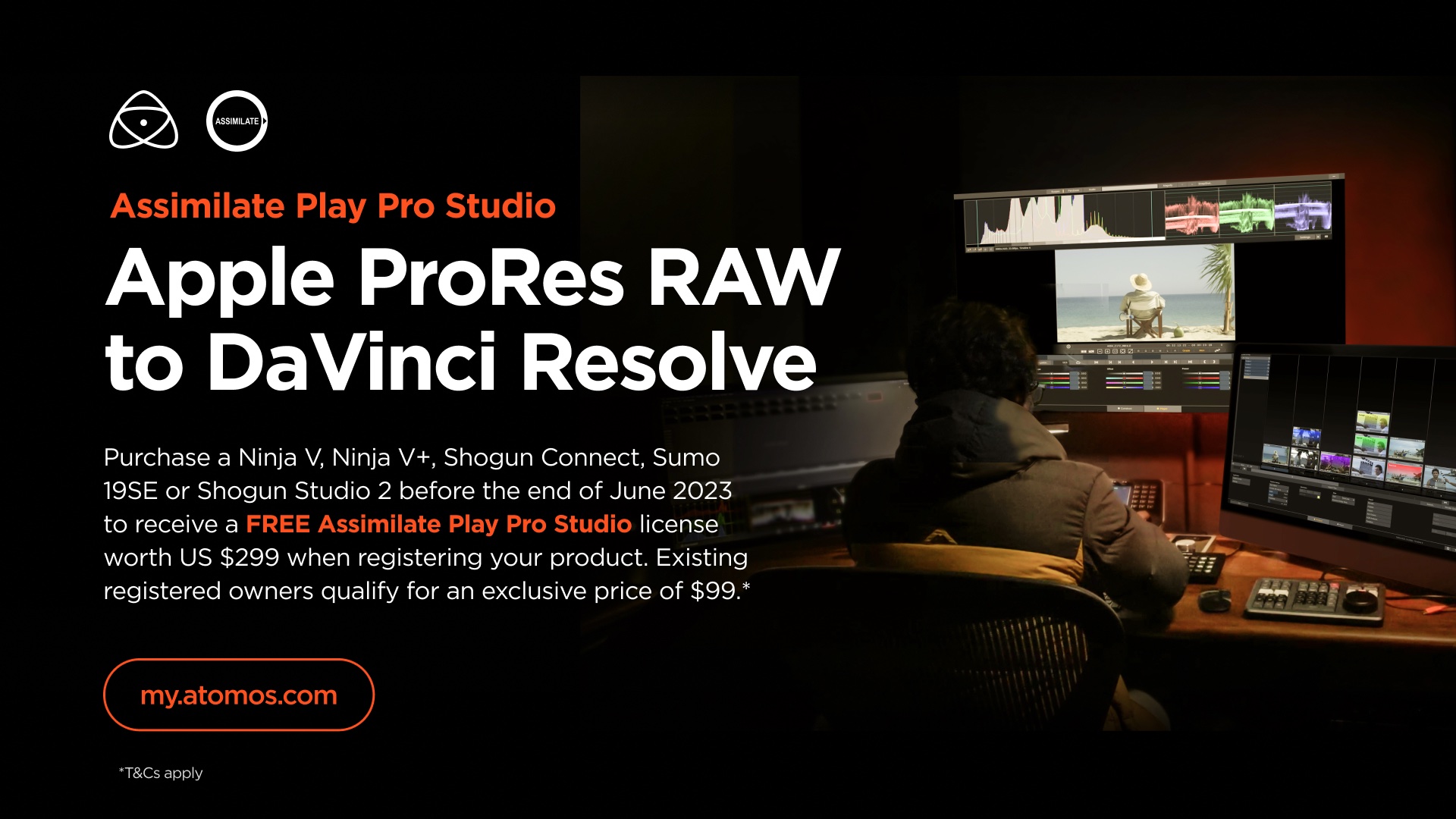 You can learn more here.
---
Premiere Gal is giving away USD$10,000 worth of Video Gear!
---
---
---
#
5th June 2023
It's a month old, but for those that might have missed it, there's an awesome YouTube video that showcases the Audio Design Desk v2.0 Beta.
Audio Design Desk is to audio software what Pro Tools was to the tape machine. It's an entirely new breed of Digital Audio Workstation that artists can play like an instrument, revolutionizing the process of adding music and sound effects to picture and cutting down what can typically be a full day project to just a few minutes. It comes bundled with 75,000 sounds embedded with patent-pending Sonic Intelligence™, using AI-assisted content creation tools to enable filmmakers, sound designers, composers, and creators to produce cinema-quality compositions at the speed of thought, giving them a level of creative control that is unmatched by any other software.
You can learn more about Audio Design Desk here.
---
---
---
#
3rd June 2023
In this video series, Igor Riđanović will be demonstrating proof-of-concept OpenAI GPT and DaVinci Resolve integrations, starting with a virtual Resolve assistant.
Imagine having all the information you need right at your fingertips within Resolve itself. No more switching between Facebook, Blackmagic Forum, or other platforms. Just ask your questions directly in Resolve.
Igor would love to hear your thoughts on this integration. Are there other GPT AI use cases you'd like to see in Resolve?
---
---
---
#
1st June 2023
Alteon.io has announced that Brian Meaney will now be their new Head of Product. He brings more than two decades of experience from Apple and Magic Leap. Brian will direct product development and UX for their entire ecosystem.
You can learn more here.
---
---
---
#
May
#
31st May 2023
Colourlab Ai is having a Spring Flash Sale! Up to 50% Off on Our Color Grading Software - Only 48 Hours Left!
Spring is in the air, and so are the savings!
Here's what's on offer:
Colourlab Ai Studio Annual License: Get a whopping 50% off on their Colourlab Ai Studio Annual License. This brings the cost of Colourlab Ai, Look Designer Plugin, and Grainlab Plugin down to just $249. That's less than the cost of a single plugin! Considering the combined value of all three applications is over $1000, this is a massive saving. Use the code springstudio50 to take advantage of this offer. Look Designer Perpetual Licenses: Colourlab Ai is offering a 30% discount on their Look Designer Perpetual Licenses. This means you can own Look Designer forever for just $349. Look Designer 3.0 for Davinci and Premiere runs on both Mac and PC and is the perfect companion for creating X01 files, Look Design, Look Testing, EL Zones, and Full Color Management. Use the code springlook30 to avail this offer.
Buy Colourlab Ai Studio here.
Buy Look Designer Perpetual here.
---
A new batch of nOb controllers is now available! You can order here.
---
---
---
#
30th May 2023
Following on from the interest in FCP Cafe, Chris at LateNite has thrown together this site to be a new "home page" and community for professional editors using DaVinCi Resolve.
We want this site to be:
Open: This site will remain open-source on GitHub for anyone to suggest pull requests
Up-to-date & Relevant: We want this site to always be up-to-date and relevant
No bullshit: We want this site to be honest, truthful, useful and professional
Community Driven: This isn't our site, it's "owned" by the professional DaVinci Resolve Community
Modern: This site should work great on the latest browsers, including mobile
Fast & Clean: This site should load quickly, and be easy to navigate
No analytics or user tracking: No cookies here!
This is still very much a work-in-progress, and we'll be adding content gradually over the coming weeks and months.
---
---
---
#
29th May 2023
Chris at LateNite has updated the pricing for BRAW Toolbox, Gyroflow Toolbox & Marker Toolbox.
BRAW Toolbox

is now 79.99 in your local currency (i.e. AUD79.99, USD79.99, CAD79.99).

Marker Toolbox

is now 19.99 in your local currency (i.e. AUD19.99, USD19.99, CAD19.99).

Gyroflow Toolbox

is now 4.99 in your local currency (i.e. AUD4.99, USD4.99, CAD4.99).
Their upcoming apps will have the same pricing model:
Recall Toolbox

is now 29.99 in your local currency (i.e. AUD29.99, USD29.99, CAD29.99).

Transfer Toolbox

is now 4.99 in your local currency (i.e. AUD4.99, USD4.99, CAD4.99).
However, for example, if your country doesn't have an equivalent of 4.99 (i.e. Rp89,000 in Indonesia), it will default to a USD$4.99 equivalent.
Transfer Toolbox is currently waiting for approval on the Mac App Store, but you can download from TestFlight.
Recall Toolbox is currently on TestFlight, and will hopefully be submitted to the Mac App Store by the end of this week for review.
---
---
---
#
27th May 2023
Hedge are on the lookout for passionate beta users to help shape the future of Hedge products (like Hedge, PostLab & EditReady). If you think you have what it takes and would like to join, sign up here.
---
---
---
---
---